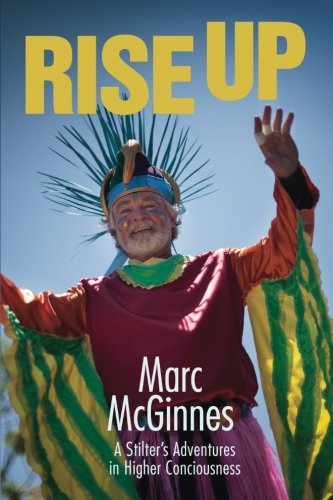 You may not know Marc McGinnes, but if you are a Santa Barbara local, you've probably seen him on stilts in the Solstice Parade over the last forty years. Rise Up: A Stilter's Adventures in Higher Conciousness is part how-to, part memoir, and part musing on life from a different perspective.
Marc, and his stilts, will be at the Book Den  on 1st Thursday, June 1, from 5 to 8 PM.
I think I'll save up a lot of books needing shelving on the top shelves for Marc.