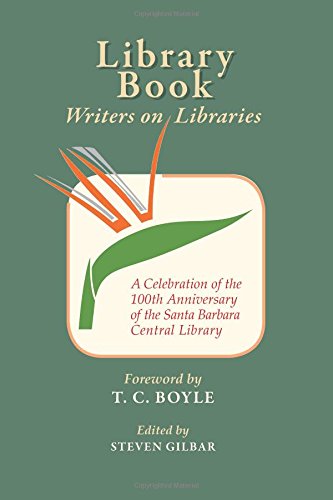 A Celebration of the 100th Anniversary of the Santa Barbara Central Library
Edited by Steven Gilbar with a foreword by T. C. Boyle.
The Friends of Santa Barbara Public Library are having a launch party on Saturday, June 10 at 7:30 PM – 9:30 PM. $50 gets you c
hampagne, dessert, and readings by selected authors, and a copy of the book. And you get that warm, fuzzy feeling for supporting the Friends of the Library. As a former president of the Friends, I highly recommend it.
The book won't be for sale at the library except at the event, but we have it in stock now, and will continue to keep in stock it.
Eric