The Pulitzer Prize winners for 2016 were announced on April 19th. For us at the Book Den, these books are the most significant:
In the category of Biography or Autobiography, the winner is Barbarian Days: A Surfing Life by William Finnegan.

Extraordinary [ Barbarian Days] is in many ways, and for the first time, a surfer in full. And it is cause for throwing your wet-suit hoods in the air If the book has a flaw, it lies in the envy helplessly induced in the armchair surf-traveler by so many lusty affairs with waves that are the supermodels of the surf world. Still, Finnegan considerately shows himself paying the price of admission in a few near drownings, and these are among the most electrifying moments in the book There are too many breathtaking, original things in Barbarian Days to do more than mention here observations about surfing that have simply never been made before, or certainly never so well. The New York Times Book Review
In the Fiction category, we have Viet Thanh Nguyen's first novel, The Sympathizer.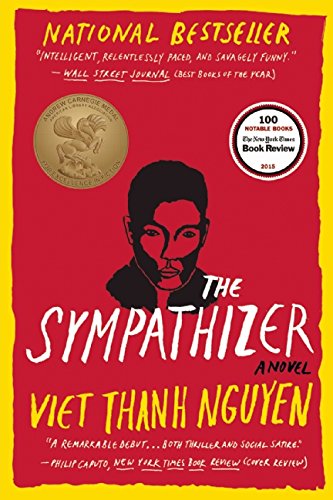 [A] remarkable debut novel . . . [Nguyen] brings a distinctive perspective to the war and its aftermath. His book fills a void in the literature, giving voice to the previously voiceless . . . The nameless protagonist-narrator, a memorable character despite his anonymity, is an Americanized Vietnamese with a divided heart and mind. Nguyen s skill in portraying this sort of ambivalent personality compares favorably with masters like Conrad, Greene, and le Carre. . . . Both thriller and social satire. . . . In its final chapters, "The Sympathizer" becomes an absurdist tour de force that might have been written by a Kafka or Genet. Philip Caputo, in the New York Times Book Review