Bridget Jones: Mad About the Boy
by Helen Fielding

Move over, Bridget Jones's diary: She's back, and this time she's texting and tweeting. . .
Fourteen years after landing Mark Darcy, Bridget's life has taken her places she never expected. But despite the new challenges of single parenting, online dating, wildly morphing dress sizes, and bafflingly complex remote controls, she is the same irrepressible and endearing soul we all remember–though her talent for embarrassing herself in hilarious ways has become dangerously amplified now that she has 752 Twitter followers. As Bridget navigates head lice epidemics, school-picnic humiliations, and cross-generational sex, she learns that life isn't over when you start needing reading glasses–and why one should never, ever text while drunk.
The Minor Adjustment Beauty Salon
by Alexander McCall Smith

Precious Ramotswe has her hands full with two puzzling cases. The first concerns a young man hoping to claim his inheritance at his uncle's farm. The farmer's lawyer fears that this self-professed nephew may be falsely impersonating the real heir, and asks Mma Ramotswe to look into his identity. The second involves the just-opened Minor Adjustment Beauty Salon, which has been shadowed by misfortune, from bad omens in the mail to swirling rumors that its products are dangerous. The salon's proprietor fears that someone is trying to put her out of business–but who? Meanwhile, Mma Ramotswe has come to suspect that her intrepid associate Grace Makutsi is pregnant–though Mma Makutsi has mentioned nothing.

Days of Fire: Bush and Cheney in the White House
by Peter Baker

"A journalistic miracle: [Baker] has written a thorough, engaging and fair history on the Bush-Cheney White House."
–"The Wall Street Journal"
"Filled with enlivening detail and judicious analysis, "Days of Fire" is the most reliable, comprehensive history of the Bush years yet."
–"The New York Times"
The Cave and the Light:

Plato Versus Aristotle, and the Struggle for the Soul of Western Civilization


by Arthur Herman

Plato came from a wealthy, connected Athenian family and lived a comfortable upper-class lifestyle until he met an odd little man named Socrates, who showed him a new world of ideas and ideals. Socrates taught Plato that a man must use reason to attain wisdom, and that the life of a lover of wisdom, a philosopher, was the pinnacle of achievement. Plato dedicated himself to living that ideal and went on to create a school, his famed Academy, to teach others the path to enlightenment through contemplation.
However, the same Academy that spread Plato's teachings also fostered his greatest rival. Born to a family of Greek physicians, Aristotle had learned early on the value of observation and hands-on experience. Rather than rely on pure contemplation, he insisted that the truest path to knowledge is through empirical discovery and exploration of the world around us. Aristotle, Plato's most brilliant pupil, thus settled on a philosophy very different from his instructor's and launched a rivalry with profound effects on Western culture.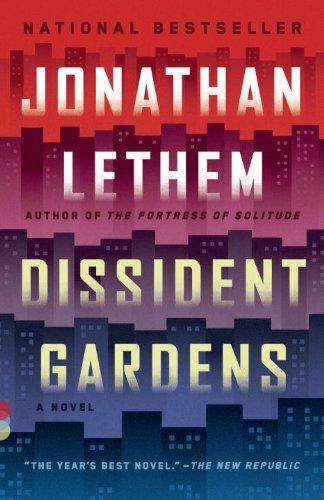 Dissident Gardens
by Jonathan Lethem

Rose Zimmer, the aptly nicknamed Red Queen of Sunnyside, Queens, is an unreconstructed Communist who savages neighbors, family, and political comrades with the ferocity of her personality and the absolutism of her beliefs. Her equally passionate and willful daughter, Miriam, flees Rose's influence for the dawning counterculture of Greenwich Village. Despite their differences, they share a power to enchant the men in their lives: Rose's aristocratic German Jewish husband, Albert; her feckless chess hustler cousin, Lenny; Cicero Lookins, the brilliant son of her black cop lover; Miriam's (slightly fraudulent) Irish folksinger husband, Tommy Gogan; and their bewildered son, Sergius. Through Lethem's vivid storytelling we come to understand that the personal may be political, but the political, even more so, is personal.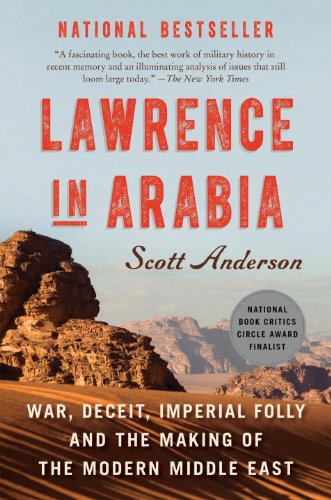 Lawrence in Arabia: War, Deceit, Imperial Folly and the Making of the Modern Middle East
by Scott Anderson

"Scott Anderson's fine, sophisticated, richly detailed "Lawrence in Arabia" is filled with invaluably complex and fine-tuned information…. eminently readable…. For those already fascinated by Lawrence's exploits and familiar with his written accounts of them, Mr. Anderson's thoughtful, big-picture version only enriches the story it tells….. illuminating…. Beyond having a keen ear for memorable wording, Mr. Anderson has a gift for piecing together the conflicting interests of warring parties….. "Lawrence in Arabia" is a fascinating book, the best work of military history in recent memory and an illuminating analysis of issues that still loom large today. It's a big book in every sense, with a huge amount of terrain to cover…. It's high praise for both the visually grand film and this grandly ambitious book to say that they do have a lot in common."–"The New York Times "