American Catch: The Fight for Our Local Seafood
by Paul Greenberg

In "American Catch," award-winning author Paul Greenberg takes the same skills that won him acclaim in Four Fish to uncover the tragic unraveling of the nation s seafood supply telling the surprising story of why Americans stopped eating from their own waters.
In 2005, the United States imported five billion pounds of seafood, nearly double what we imported twenty years earlier. Bizarrely, during that same period, our seafood exports quadrupled. American Catch examines New York oysters, Gulf shrimp, and Alaskan salmon to reveal how it came to be that 91 percent of the seafood Americans eat is foreign.

Rose Gold
by Walter Mosley

Rosemary Goldsmith, the daughter of a weapons manufacturer, has been kidnapped by a black revolutionary cell called Scorched Earth. Their leader, Uhuru Nolica, is holding her for ransom and if he doesn t receive the money, weapons, and apology he demands, Rose Gold will die horribly and publicly. So the authorities turn to Easy Rawlins, the one man who can cross the necessary lines to resolve this dangerous standoff and find Rose Gold before it s too late.
In the sixties era of black nationalism, political abductions, and epidemic police corruption, Easy s investigation will pull him unremittingly and inevitably into the darkest underbelly of Los Angeles.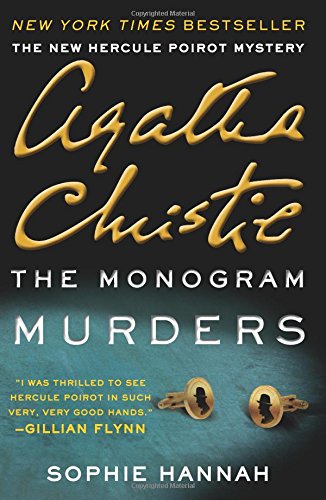 The Monogram Murders: The New Hercule Poirot Mystery
by Sophie Hannah

Does Sophie Hannah's Poirot live up to our expectations? Yes, he does, and markedly so. As tricky as anything written by Agatha Christie. The Monogram Murders has a life and freshness of its own. Poirot is still Poirot. Poirot is back. –Alexander McCall Smith

The Girls from Corona del Mar
by Rufi Thorpe

Best friends Mia and Lorrie Ann couldn t be more different; where Mia is reckless and proudly hard-hearted, Lorrie Ann is kind, serenely beautiful, and seemingly immune to the kind of teenage mistakes that Mia can t help but make.
But within a few years, fortunes change. Suddenly, Mia is free to grow up and adventure, falling in and out of love while Lorrie Ann is weighed down by responsibilities at home. And when good, nice, brave Lorrie Ann stops being so good, Mia must question how well she ever really knew her best friend in the first place.