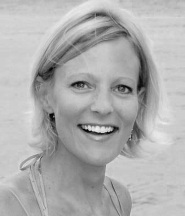 "This is what a local bookstore is, and each local business in the community has its own version of this story. We cherish our customers not because they shop with us, but because they are us. Perhaps you learned to read in our children's section, and maybe someday we'll be selling your novel among the bestsellers. Or we met you when you were a baby, hired you in high school and we hope to be here for your children one day.
"This is the story of community. This is why we have always urged people to shop locally whenever possible. With your help, there will always be an Iconoclast Books, along with other local businesses, to serve you. In our book, this is how we all will remain strong, no matter what man or nature throws at us, in the cruelest month or the kindest. And that is worth far more than a bargain."
–Sarah Hedrick, owner of Iconoclast Books, Ketchum, Idaho, reflecting upon "20 Years of  Iconoclastic Bookselling " in a post at the Los Angeles Review of Books' Naked Bookseller blog, as quoted in Shelfawareness.