The past two weeks have seen the publication of most of remaining fall titles from the major publishers. Here is a sample.

The #1 "New York Times" bestselling author's award-winning series returns with another stunning crime drama featuring Scotland Yard members Detective Inspector Thomas Lynley and Detective Sergeant Barbara Havers.
The unspoken secrets and buried lies of one family rise to the surface in Elizabeth George s newest novel of crime, passion, and tragic history. As Inspector Thomas Lynley investigates the London angle of an ever more darkly disturbing case, his partner, Barbara Havers, is looking behind the peaceful facade of country life to discover a twisted world of desire and deceit.
The suicide of William Goldacre is devastating to those left behind who will have to deal with its unintended consequences could there be a link between the young man s leap from a Dorset cliff and a horrific poisoning in Cambridge?

From the world's number one bestselling crime writer comes the haunting and irresistible new Dr. Kay Scarpetta novel, Depraved Heart.Dr. Kay Scarpetta is working a highly suspicious death scene in a historic home in Cambridge, Massachusetts, when an emergency alert sounds on her phone. A video link lands in her text messages, immediately begins playing . . . and seems to be from her niece Lucy. But how can it be? It's clearly a surveillance film of Lucy taken almost twenty years ago.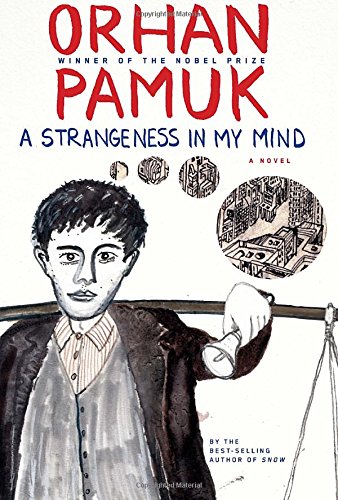 From the Nobel Prize winner and best-selling author of "Snow" and "My Name Is Red" a soaring, panoramic new novel his first since "The Museum of Innocence "telling the unforgettable tale of an Istanbul street vendor and the love of his life.Since his boyhood in a poor village in Central Anatolia, Mevlut Karata has fantasized about what his life would become. Not getting as far in school as he d hoped, at the age of twelve he comes to Istanbul the center of the world and is immediately enthralled by both the old city that is disappearing and the new one that is fast being built. He follows his father s trade, selling boza (a traditional mildly alcoholic Turkish drink) on the street, and hoping to become rich, like other villagers who have settled the desolate hills outside the booming metropolis. But luck never seems to be on Mevlut's side.

From the "New York Times" bestselling author of "A Constellation of Vital Phenomena" dazzling, poignant, and lyrical interwoven stories about family, sacrifice, the legacy of war, and the redemptive power of art.
This stunning, exquisitely written collection introduces a cast of remarkable characters whose lives intersect in ways both life-affirming and heartbreaking. A 1930s Soviet censor painstakingly corrects offending photographs, deep underneath Leningrad, bewitched by the image of a disgraced prima ballerina. A chorus of women recount their stories and those of their grandmothers, former gulag prisoners who settled their Siberian mining town. Two pairs of brothers share a fierce, protective love. Young men across the former USSR face violence at home and in the military. And great sacrifices are made in the name of an oil landscape unremarkable except for the almost incomprehensibly peaceful past it depicts. In stunning prose, with rich character portraits and a sense of history reverberating into the present, "The Tsar of Love and Techno" is a captivating work from one of our greatest new talents."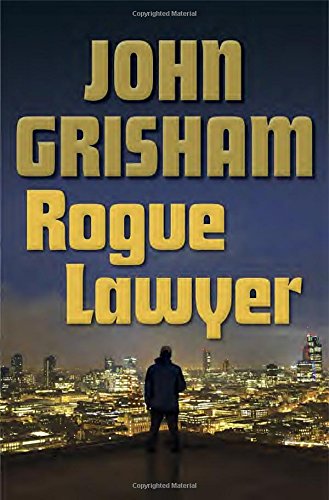 On the right side of the law. Sort of.
Sebastian Rudd is not your typical street lawyer. He works out of a customized bulletproof van, complete with Wi-Fi, a bar, a small fridge, fine leather chairs, a hidden gun compartment, and a heavily armed driver. He has no firm, no partners, no associates, and only one employee, his driver, who s also his bodyguard, law clerk, confidant, and golf caddy. He lives alone in a small but extremely safe penthouse apartment, and his primary piece of furniture is a vintage pool table. He drinks small-batch bourbon and carries a gun.
Down the rabbit-hole, where adventures await . . .
When Alice toppled down the rabbit-hole 150 years ago, she found a Wonderland as rife with inconsistent rules and abrasive egos as the world she left behind. But what of that world? How did 1860s Oxford react to Alice's disappearance?
In this brilliant new work of fiction, Gregory Maguire turns his dazzling imagination to the question of underworlds, undergrounds, underpinnings and understandings old and new, offering an inventive spin on Carroll's enduring tale. Ada, a friend of Alice's mentioned briefly in Alice's Adventures in Wonderland, is off to visit her friend but arrives a moment too late and tumbles down the rabbit-hole herself.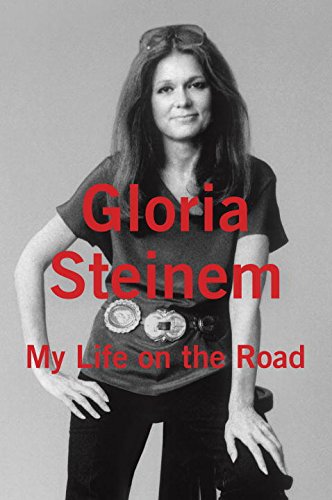 Gloria Steinem writer, activist, organizer, and inspiring leader now tells a story she has never told before, a candid account of her life as a traveler, a listener, and a catalyst for change."When people ask me why I still have hope and energy after all these years, I always say: "Because I travel." Taking to the road by which I mean letting the road take you changed who I thought I was. The road is messy in the way that real life is messy. It leads us out of denial and into reality, out of theory and into practice, out of caution and into action, out of statistics and into stories in short, out of our heads and into our hearts."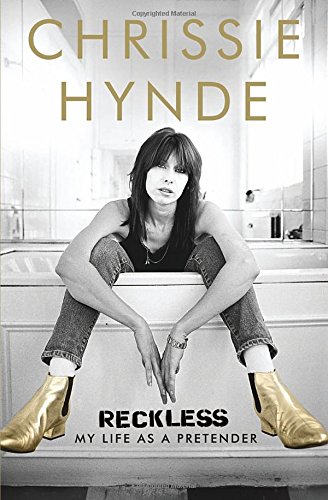 Chrissie Hynde, for nearly four decades the singer/songwriter/ undisputed leader of the Pretenders, is a justly legendary figure.
Few other rock stars have managed to combine her swagger, sexiness, stage presence, knack for putting words to music, gorgeous voice and just all-around kick-assedness into such a potent and alluring package. From Tatooed Love Boys and Brass in Pocket to Talk of the Town and Back on the Chain Gang, her signature songs project a unique mixture of toughness and vulnerability that millions of men and women have related to. A kind of one- woman secret tunnel linking punk and new wave to classic guitar rock, she is one of the great luminaries in rock history.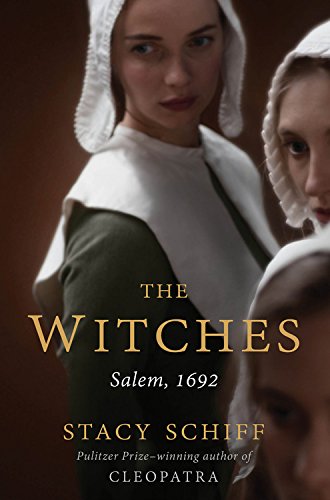 The Pulitzer Prize-winning author of "Cleopatra," the #1 national bestseller, unpacks the mystery of the Salem Witch Trials.
It began in 1692, over an exceptionally raw Massachusetts winter, when a minister's daughter began to scream and convulse. It ended less than a year later, but not before 19 men and women had been hanged and an elderly man crushed to death.
The panic spread quickly, involving the most educated men and prominent politicians in the colony. Neighbors accused neighbors, parents and children each other. Aside from suffrage, the Salem Witch Trials represent the only moment when women played the central role in American history. In curious ways, the trials would shape the future republic.
As psychologically thrilling as it is historically seminal, THE WITCHES is Stacy Schiff's account of this fantastical story-the first great American mystery unveiled fully for the first time by one of our most acclaimed historians.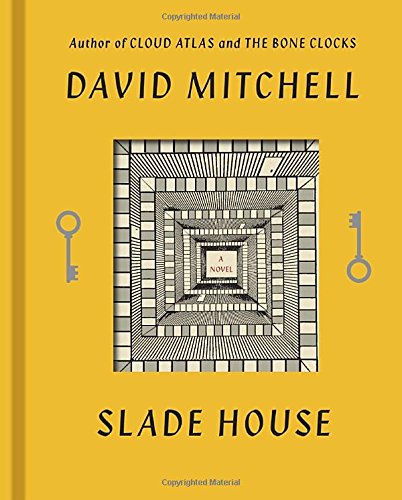 Down the road from a working-class British pub, along the brick wall of a narrow alley, if the conditions are exactly right, you ll find the entrance to Slade House. A stranger will greet you by name and invite you inside. At first, you won t want to leave. Later, you ll find that you can t. Every nine years, the house s residents an odd brother and sister extend a unique invitation to someone who s different or lonely: a precocious teenager, a recently divorced policeman, a shy college student. But what really goes on inside Slade House? For those who find out, it s already too late. . . .

From the bestselling and highly acclaimed author of the page-turning tale ("Library Journal," starred review) "Mrs. Poe "comes a fictionalized imagining of the personal life of America s most iconic writer: Mark Twain.
In March of 1909, Mark Twain cheerfully blessed the wedding of his private secretary, Isabel V. Lyon, and his business manager, Ralph Ashcroft. One month later, he fired both. He proceeded to write a ferocious 429-page rant about the pair, calling Isabel a liar, a forger, a thief, a hypocrite, a drunkard, a sneak, a humbug, a traitor, a conspirator, a filthy-minded and salacious slut pining for seduction. Twain and his daughter, Clara Clemens, then slandered Isabel in the newspapers, erasing her nearly seven years of devoted service to their family. How did Lyon go from being the beloved secretary who ran Twain s life to a woman he was determined to destroy?