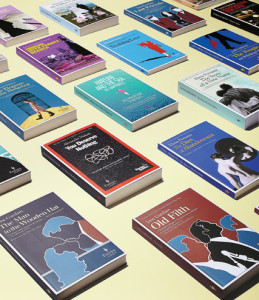 A couple weeks ago, the New York Times Magazine did a short piece on one of our favorite publishers, Europa Editions. Their first book was "The Days of Abandonment" by the now famous and still mysterious Elena Ferrante. The first big hit was Muriel Barbery's "The Elegance of the Hedgehog, of which we've sold way more than a hundred copies and continue to hand-sell.
Europa Editions have become a respected brand. The books look good and their publishing choices are amazingly good.
Follow this link to see what we have in stock at the moment.