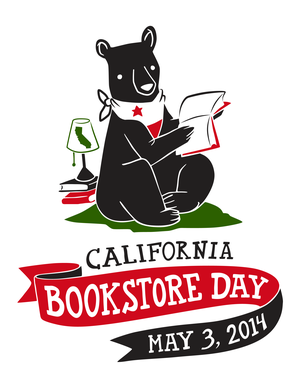 Join us at the Book Den
for California Bookstore Day.
California Bookstore Day is a statewide celebration on May 3, 2014. It's more than 90 stores in more than 80 zip codes putting their bells on and throwing out the welcome mat.
The headline attraction are the just-for-us books you cannot get on any other day at any other place. These are books published just for California Bookstore Day. You can't buy them online. You can't order them ahead of time. And when they're gone, they're gone. The only way to buy them is to go into a participating store on May 3rd.
Here are the books we will have at the Book Den:
The Sleeper and the Spindle by Neil Gaiman
HarperCollins
Children's Books $16.00
A limited bound and
illustrated copy of a Gaiman short story inspired by Sleeping Beauty, for middle and young readers.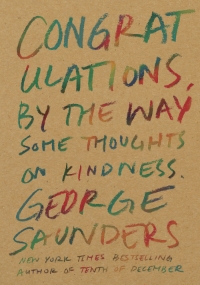 Congratulations,
By the Way
by George Saunders Random House, $20.00In May 2013, George Saunders gave an eight-minute convocation address at Syracuse University. Congratulations, By the Way is an expanded version of that speech. It brings Saunders's trademark wit, wisdom, and compassion to an even broader audience.This special California Bookstore Day edition is signed, numbered, and doodled in by the author.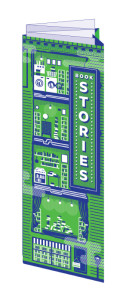 Bookstories by Various Contributors
McSweeney's, $30.00
Ten new contributions from the California section of the McSweeney's stable of poets and writers, neatly bound in an accordion book. Writers—including Matthew Zapruder, Jesse Nathan, and Jim Ruland, with more to come—explore through short pieces the best bookstore they know of that doesn't exist. (A bookstore on a boat? Why, yes! A bookstore in which the books grow like fruit and flowers on a single, riotous, store-encircling vine? Okay!) As a whole, the collection celebrates the idiosyncratic, joy-and-dream-inducing potential that is the independent bookstore. And what's more, this accordion book is unbindable: when its binding is loosed, the pages unfold to reveal a hidden, multi-panel illustration inspired by the California landscape, from Calexico to Copco.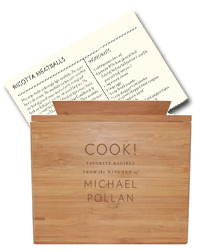 Recipes from Michael Pollan's Kitchen by Michael Pollan
Penguin Group, $16.00
 Beautifully designed recipe cards containing personal recipes from bestselling author and food guru Michael Pollan. Recipes are collected in a keepsake recipe box with a special note by the author.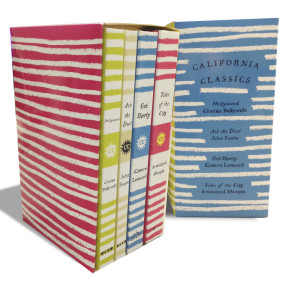 California
Classics Box Set
by John Fante, Charles Bukowski, Armistead Maupin, and Elmore Leonard
Harper Collins, $48.00
New covers and art for a 4-novel box set of classic California literature including Ask the Dust by John Fante, Hollywood by Charles Bukowski, Tales of the City by Armistead Maupin, and Get Shorty by Elmore Leonard.