Join us for Small Business Saturday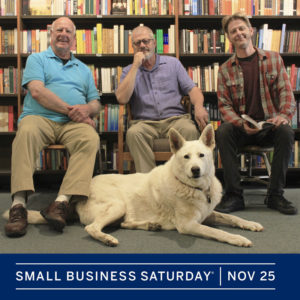 Help us celebrate the local business in Santa Barbara, the small shops where you know everyone.
Come into the Book Den on Saturday, November 25th, for a chance to win one of two $100.00 gift cards. One entry per person, no purchase necessary. The drawing is held at 6 PM that evening. Entrants need not be present to win.
---
Joe Biden book leads off this week's new books.
In November 2014, thirteen members of the Biden family gathered on Nantucket for Thanksgiving, a tradition they had been celebrating for the past forty years. But this year felt different. Joe and Jill Biden's eldest son, Beau, had been diagnosed with a malignant brain tumor fifteen months earlier, and his survival was uncertain. "Promise me, Dad," Beau had told his father. "Give me your word that no matter what happens, you're going to be all right." Joe Biden gave him his word.
Promise Me, Dad chronicles the year that followed, which would be the most momentous and challenging in Joe Biden's extraordinary life and career.
---

Two weeks before his death, Oliver Sacks outlined the contest of The River of Consciousness, the last book he would oversee.

It reveals his ability to make unexpected connections, his sheer joy in knowledge, and his unceasing, timeless project to understand what makes us human.



---
Umberto Eco was an international cultural superstar. In this, his last collection, the celebrated essayist and novelist observes the changing world around him with irrepressible curiosity and profound wisdom. These pieces, written for his regular column in L'Espresso magazine, bring Eco's dazzling erudition to bear on topics such as popular culture and politics, being seen, conspiracies, the old and the young, new technologies, mass media, racism and good manners.

---
In The Wine Lover's Daughter, Anne Fadiman examine–with all her characteristic wit and feeling–her relationship with her father. Wine is the spine of this touching memoir; the life and character of Fadiman's father, along with her relationship with him and her own less ardent relationship with wine, are the flesh. The Wine Lover's Daughter is a poignant exploration of love, ambition, class, family, and the pleasures of the palate by one of our finest essayists.
---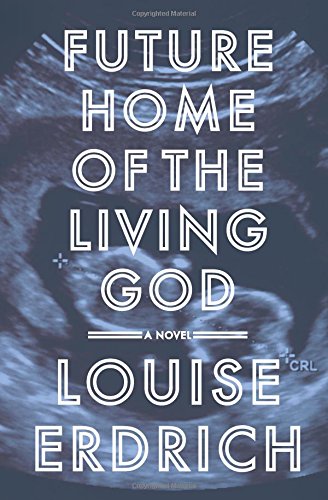 The world as we know it is ending. Evolution has reversed itself, affecting every living creature on earth. Science cannot stop the world from running backwards, as woman after woman gives birth to infants that appear to be primitive species of humans. Thirty-two-year-old Cedar Hawk Songmaker, adopted daughter of a pair of big-hearted, open-minded Minneapolis liberals, is as disturbed and uncertain as the rest of America around her. But for Cedar, this change is profound and deeply personal. She is four months pregnant.

---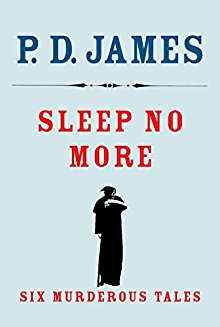 It's not always a question of "whodunit?" Sometimes there's more mystery in the why or how. And although we usually know the unhealthy fates of both victim and perpetrator, what of those clever few who plan and carry out the perfect crime? The ones who aren't brought down even though they're found out? And what about those who do the finding out who witness a murder or who identify the murderer but keep the information to themselves? These are some of the mysteries that we follow through those six stories as we are drawn into the thinking, the memories, the emotional machinations, the rationalizations, the dreams and desires behind murderous cause and effect.