Poetry at the Natural History Museum
To celebrate the Grand Reopening of the Mammal and Bird Halls and the new Santa Barbara Gallery, local poets Perie Longo, David Starkey, Paul Willis, and Steve Braff will read poems celebrating Santa Barbara's biodiversity, birds & mammals.
June 2nd at 11:oo AM
Santa Barbara Museum of Natural History
2559 Puesta del Sol
Jacqueline Winspear at the Book Den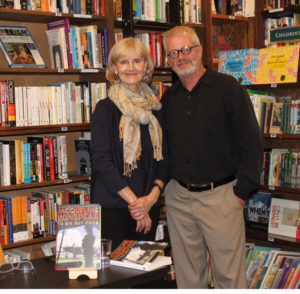 We had a lovely time with Jacqueline Winspear. Not only is she an author with a large and loyal following, but she's also a wonderful storyteller. She talked about the origins of Maisy Dobbs and how the experiences of her own family during the Great War helped shape the time and place of Maisy Dobbs' world.
We do still have some signed copies of To Die But Once on hand.