Kathryn Masson, photography by David Glomb, introduction by Jarrell Clark Jackman. Rizzoli, 2017.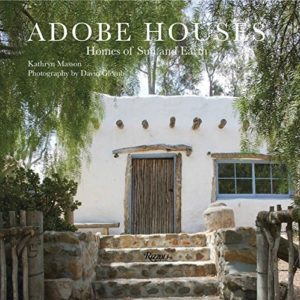 Adobe residences from the Spanish and Mexican eras were the original California houses. Made of earth and organic matter, such as straw, adobe is among the oldest of building materials and has been used throughout the world. From the 1770s to the present, adobe buildings such as churches, forts (presidios), mills, residences, warehouses, and stores have been a most important and informative part of California's architectural heritage.
Adobe Houses presents twenty-three homes, made from adobe, showing interiors and gardens from these often quiet masterworks, ranging from Casa Boronda of 1817 in Monterey to Casa del Oso, a contemporary manifestation, built in Santa Barbara in 2000.
One of our favorites in Santa Barbara is the Ganzalez-Ramirez Adobe built in 1825. Since the 1980s, it has been the home of Randall House Rare Books.
Kathryn Masson is also the author of Santa Barbara Style, The California House: Adobe. Craftsman. Victorian. Spanish Colonial Revival, and California Splendor.