Fall Events
Reyna Grande, author of
A Dream Called Home
Wednesday, October 17th, 7:00 pm
Covarrubias Adobe, the Santa Barbara Historical Museum
136 East De La Guerra Street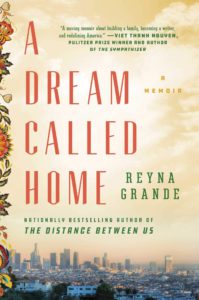 As a girl, Reyna Grande crossed the U.S.-Mexico border to join her family in Los Angeles, a harrowing journey she chronicled in her memoir The Distance Between Us. Her story continues in A Dream Called Home as she recalls her struggles to become the first person in her family to earn a college degree and to fulfill her ambition of becoming a writer.
Lyrical. moving, and uplifting, A Dream Called Home is a testament to the journey millions of immigrants have taken as they strive to create a better life in America.
Sponsored by the Santa Barbara Women's Literary Festival.
The Book Den will be selling copies of the book at the event
---
Renee Linnell, author of Burn Zone
Sunday, October 28, 3:00 pm
The Book Den
15 East Anapamu Street
Santa Barbara
After seven years of faithfully following her spiritual teacher, Renee Linnell finally realized she was in a cult and had been severely brainwashed. But how did that happen to someone like her? She had graduated magna cum laude with a double degree.  She had started five different companies and had an MBA from NYU. How could someone like her end up brainwashed and in a cult?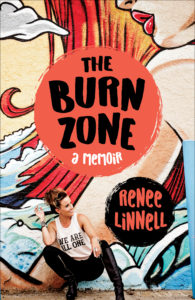 In the years following her departure from the cult, Linnell struggled to reclaim herself. And eventually, she found a way to come out the other side stronger than ever. Part inspirational story, part cautionary tale, this is a memoir for spiritual seekers and those who feel lost in a world that makes them feel less than perfect.
---
NO INDOOR VOICES Writing Salon
Sunday, November 11, 3:00 pm
Oreana Winery

205 Anacapa Street, Santa Barbara
Join us for an afternoon of wine, cookies and cartoons!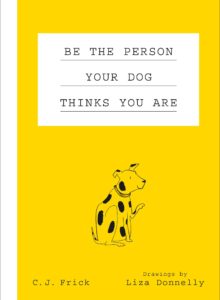 Liza Donnelly (The New Yorker, CBS) will discuss her life in cartoons and her latest book project – partnering with author C. J. Frick on Be the Person Your Dog Thinks You Are. The Book Den will be selling books and Liza will sign.
Local writers Michael Bernard and Natalie D. Napoleon will be telling stories and Michael Roberts will play tunes on his 12-string guitar.
---
Author Laurie Kilmartin
at NO INDOOR VOICES
Saturday, November 17th, 7:30 pm
Brasil Arts Cafe
1230 State Street
Santa Barbara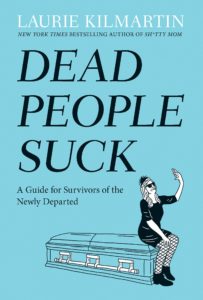 Comics Jackie Kashian, Mark Brazill, and Steve Lolli join Laurie Kilmartin on the bill.
In Dead People Suck, Kilmartin pulls 2 pretty good stunts. The first is to write a darkly funny book about the death of her father. And the second is, in the same book, offer useful and sensitive advice on coping with death and grief.