April 11th, 7:00 PM
Santa Barbara Public Library, Faulkner Gallery
at 40 E. Anapamu Street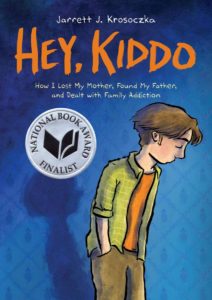 Santa Barbara Public Library will be hosting an evening with author and illustrator Jarrett J. Krosockza at 7 pm on Thursday, April 11, in the Faulkner Gallery at 40 E. Anapamu, Santa Barbara.
Krosoczka will be discussing Hey, Kiddo, his moving illustrated memoir about growing up in a family grappling with his mother's heroin addiction. A 2019 National Book Award finalist, Krosoczka's story recounts how an art class and a sketchbook saved his life.
The Book Den will be selling his books at this event.